Website last updated: March 19, 2006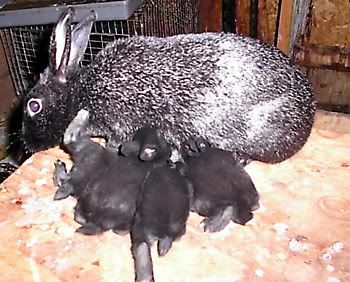 2/25/06 - Silver Babies and thier Mom!
font size="2">

Hi! Welcome to SilverStar Polish Rabbitry! I raise Polish and rare black Silver rabbits in Mid-Michigan. I have about only 30 holes at present. I am a youth member of ARBA, MSRBYA, NSRC, APRC, HPRC, and RRC. I am am a director of the MSRBYA; I am a member of the National Silver Rabbit Club promotional committee and I am the webmaster for NSRC. I am the secretary and founder of RRC. I write articles for several rabbit club newsletters--in fact, every rabbit club that I am a member of and that publishes a newsletter has used at least one of my articles! I am a member of 4H, being my club's secretary and rabbit project teen leader. I really enjoy ARBA youth contests such as Breed ID, Judging, etc. I have done well in showmanship and in Breed ID--I have as of yet never lost an individual Breed ID competition, EVEN AT NATIONALS!




Copyright © 2005, 2006 - SilverStar Polish
All Rights Reserved.